It's Torga's REAL Spectacle Spectacle Savings 
Get a professional Eye Test for only R90 cash


Book your appointment in-store or online now and discuss your visual solutions with our professionals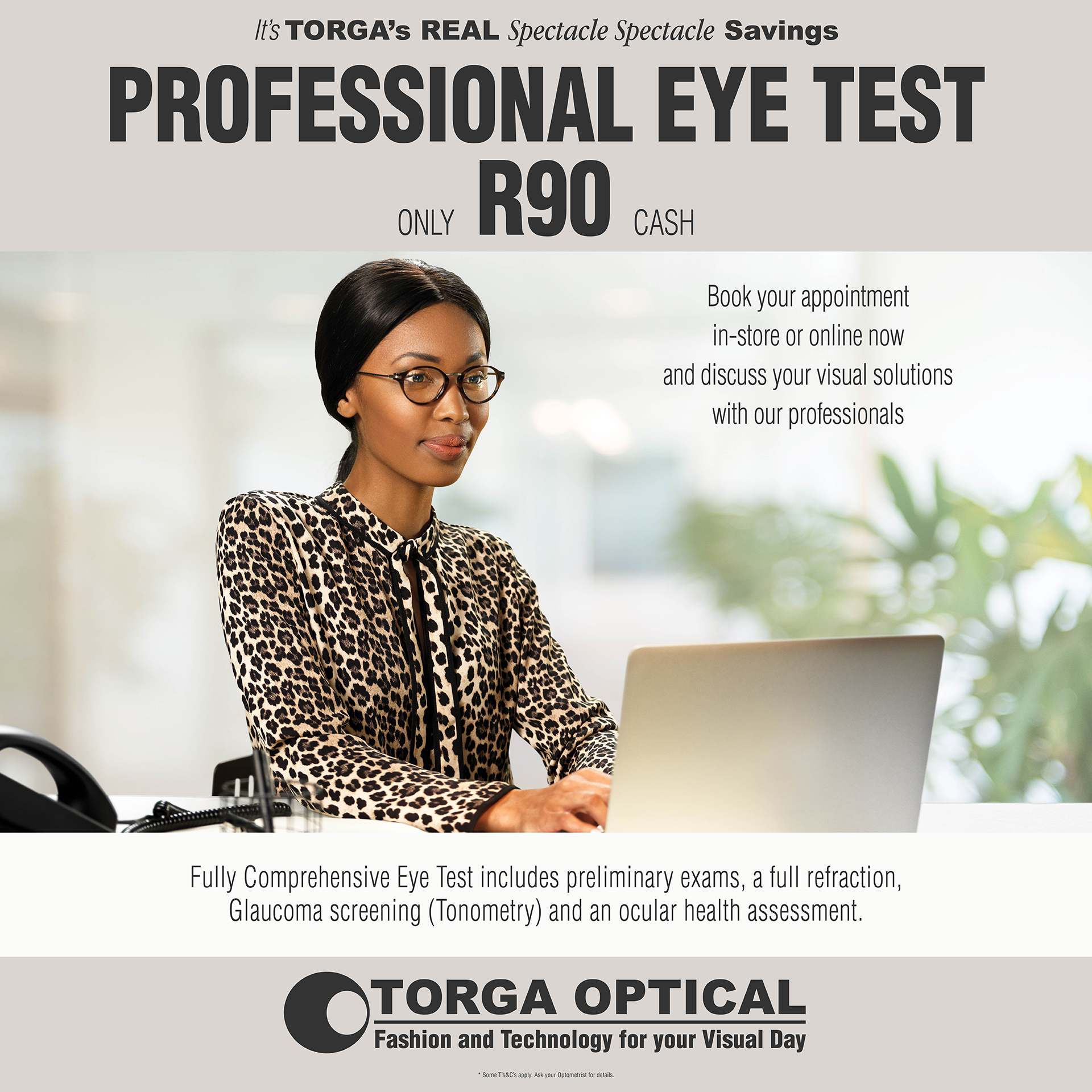 When you put on your Torga eyewear – its all about you just being you and knowing you have comfortable vision throughout your day
– driving, on computers, relaxing, having fun – no matter what you wear. It's Torga Eyewear

Unlike others, it's Torga made – uniquely styled frames and german precision lens technology. So You save - its Torga's real Spectacle Spectacle Savings.
 
Regular eye examinations are extremely important to your overall health and your vision. Everyone wants clear, healthy, and comfortable vision for their entire life. Many eye diseases show no immediate symptoms until the damage is done. Regular check-ups can help detect at early stages - glaucoma, retinal disease, diabetes, high blood pressure and cataracts.
Terms and conditions:
The R90 Eye Test promotion is valid until 31 October 2019. Click here to read our full terms and conditions.
The Deal applies when a you get the Eye test and do not take your script. If you want the test and you take your script then the price will Be R400 cash.